Commercial banks have recently curtailed financing, even individuals with great credit. The outcome is that many customers are having difficulty getting home and automobile loans because of tightened lending criteria.
This isn't true with credit unions, that carry on making loans available to individuals with good credit histories. You can also get an e- statement by credit union.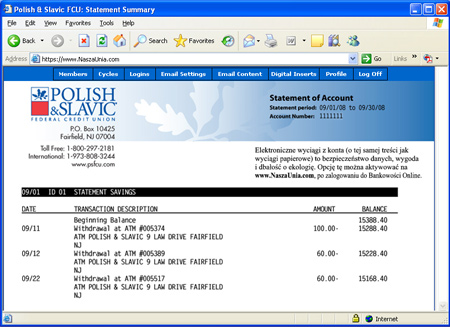 In reality, credit unions are currently experiencing higher loan amounts as customers turn to them in greater quantities because of the current banking industry collapse.
Now, as conventional banks avoid lending even to credit-worthy buyers, credit unions are poised to take a much larger share of the traditional lending business – including homes, cars and small business loans.
Join a Credit Union Today!
Though once associated with trade unions, hospitals, universities and other large employee groups, credit unions are increasingly open to the general public. There are also "select employee groups" that offer credit union members to a network of affiliated businesses.
You'll find many reasons to join a credit union, including:
– Unlike many commercial banks, credit unions are still lending
– You have access to great products and services.
– Be heard. Your voice counts – your co-op truly cares what you think.
– You'll be part of a values-based organization that puts people ahead of profit.
– Share in the financial success of the organization.
– Contribute to a thriving local economy.
– Invest in a business that is locally owned and democratically controlled.
– Be part of a strong and proud cooperative tradition.